Company Highlights
Clients include Make-A-Wish® Foundation, Boys & Girls Clubs of America, Sierra Club, Jewish Federations of North America®, and the University of Chicago
Integrated with YouTube, Facebook, Salesforce and Blackbaud®'s Luminate Online Marketing™, and the company plans to develop additional integrations
Subscription includes: 600 videos, access for two administrators, and a fully branded web portal and branded app screens for an enhanced end user experience
Perks
*You are investing in a Crowd Note in this offering. Perks are meant to be a thank you from the company for investing. The perks below are not inclusive of lower dollar amount perks unless otherwise noted. Shipping, where applicable, is included for domestic and international addresses.
$250+: Gather Voices sticker sheet and video shout-out from founder on Facebook
$500+: The lower-level perks plus a Gather Voices mini-tripod that holds your phone for great pictures and video
$1,000+: Gather Voices stickers, mini-tripod, and a 10% discount on one-year subscription for GV-One service (a $1,400 value) for the charity of your choice
$2,500+: Gather Voices stickers, mini-tripod, and a 20% discount on one-year subscription for GV-One service (a $2,800 value) for the charity of your choice
$5,000+: Gather Voices stickers, mini-tripod, a 30% discount on one-year subscription for GV-One service (a $4,200 value) for the charity of your choice, and a one-hour consultation with a digital marketing expert for the charity of your choice (a $250 value)
$10,000+: 40% discount on one-year subscription for GV-One service (a $5,600 value) for the charity of your choice, a one-hour consultation with a digital marketing expert for the charity of your choice (a $250 value), and can pick one of the following for the charity of your choice:
Customized marketing webinar (a $3,000 value)
An audit and recommendations of current digital activities (a $2,500 value)
$25,000+: 50% discount on one-year subscription for GV-One service (a $7,000 value) and you can pick two of the following for the charity of your choice:
In-person half-day workshop or series of customized webinars, travel cost not included (a $7,500 value)
Presentation to your nonprofit Board about the latest thinking in digital strategy (a $2,500 value)
An audit and recommendations of current digital activities (a $2,500 value)
Company Summary
Opportunity
There was a time when brands could speak of their products' benefits and people would believe them — and buy the products. Now, consumer trust in brands is at an all-time low.i Consumers are placing more value on the opinions of their peers, friends, and family, as their purchase decisions become increasingly influenced by their social community. As a result, more brands are relying on customers and user-generated social media to give authenticity and power to the messages they create.
The Gather Voices platform allows enterprises to receive videos directly from their target base. With the guidance of the mobile and browser-based app, users can easily record video content on their phone and instantly send it to the company, ready to publish. Gather Voices is helping brands become more effective with content marketing, knowledge management, merchandizing, fundraising, and product reviews.
The idea for Gather Voices came out of a digital marketing agency for nonprofits and social causes, named See3, before being spun out into a new company in which See3 is a shareholder. The Gather Voices platform offers an effective content management system with iPhone, Android, and web apps that helps enterprises leverage user-generated video, promote the voices of its constituents, and increase engagement.
Product
GV-One is Gather Voices' white-label video relationship management (VRM) platform. It allows enterprises to better manage their video content and receive high-quality videos faster and directly from their target base (e.g. donors, advocates, customers, and constituents).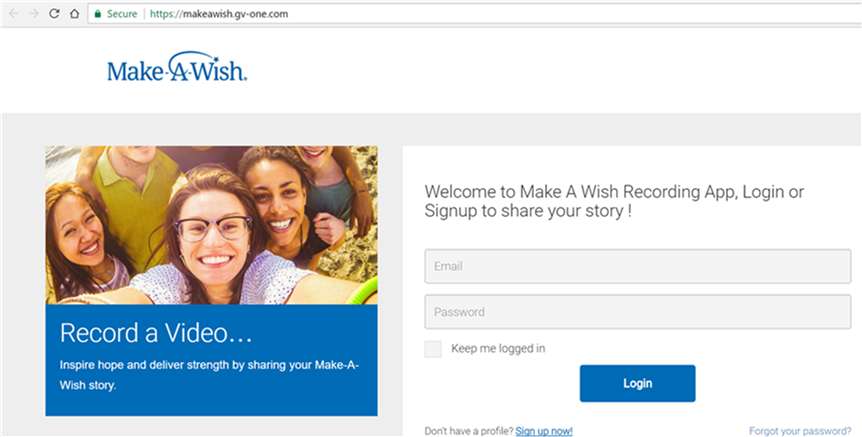 For users that want to record videos, GV-One provides intuitive instructions on how to make a video that companies can publish. On the app, users can create an account using a link or code provided by the sponsoring company for which they want to record a video. GV-One will instantly deliver the video to the company's private content management system and notify the company once a video has finished recording and is ready to publish.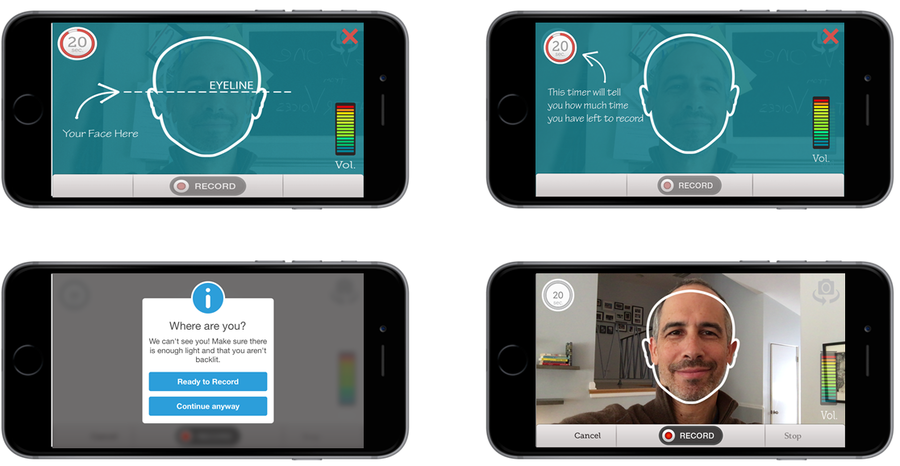 With a single click, GV-One allows administrators to publish content directly to YouTube, Facebook, or their own websites. On Facebook, administrators can dynamically publish a single video across multiple pages and groups. The GV-One platform also has integrations with Salesforce and Blackbaud's Luminate Online Marketing. Blackbuad is one of the largest suppliers of software and services specifically designed for nonprofit organizations. Gather Voices also plans to develop additional integrations.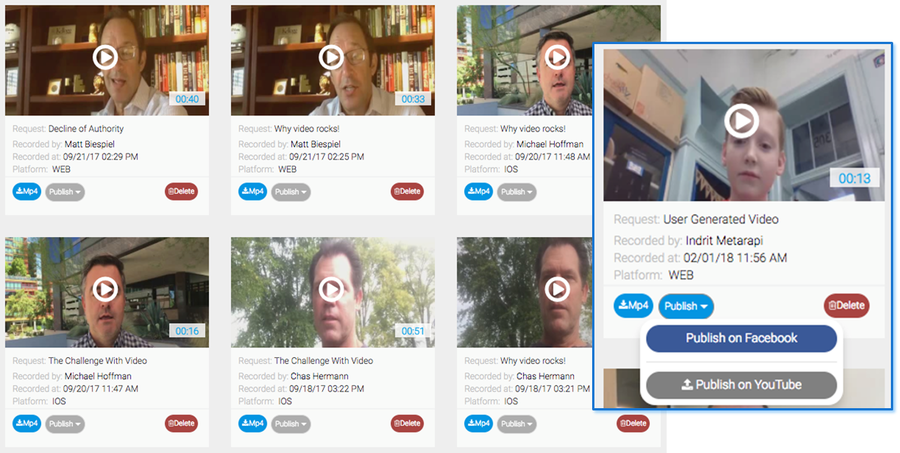 Use of Proceeds and Product Roadmap
If the minimum of $50,000 is raised, Gather Voices plans to use 50% of the proceeds for future wages, as the company looks to expand its team by hiring a sales development representative. The remaining proceeds are expected to be primarily allocated towards paying down a loan made to the company by its shareholder, See3 Communications ($10,000), and general working capital ($10,000). Similarly, if the company raises the maximum of $500,000, the company plans to use 50% of the proceeds for future wages, hiring multiple sales development representatives, with the rest expected to primarily go towards the repayment of debt ($100,000) and general working capital ($50,000). At the maximum raise amount, Gather Voices also plans to allocate proceeds towards marketing ($45,000) and research and development ($20,000). The company has discretion to alter the use of proceeds listed above based on the prevailing market conditions and its ability to enter into new target markets.

The company's product roadmap includes adding the following integrations. The order and pace of these integrations will largely be determined by client demand.
Publishing Platforms

Twitter
Instagram
Brightcove
Wistia

CRM Systems

iMIS
Community Brands
Infusionsoft

CMS Systems
In addition, Gather Voices will be adding editing capabilities to its content management system, including allowing administrators to add end cards and watermarks to videos, editing multiple videos together, and trimming videos prior to publishing.
Business Model
Gather Voices provides subscription software to businesses and nonprofit organizations. The current annual subscription rate for the GV-One platform is $14,000. Subscription includes:
600 videos and access for two administrators; additional videos or administrators are available for an additional fee
Fully branded web portal and branded app screens for the client so that end users experience the client's brand throughout the process
Clients have the option of adding additional videos and administrators at additional cost. Gather Voices will initially target the nonprofit, trade association, and higher education markets. Gather Voices is driving leads to demo its platform through LinkedIn outreach, Facebook ads, partnerships with the Nonprofit Technology Network, and Blackbaud. In addition, See3 Communications is promoting GV through its own customer network.
User Traction
Gather Voices has secured well-known clients in its initial target markets, including Make-a-Wish Foundation, Boys & Girls Clubs of America, Sierra Club, Jewish Federations of North America, and the University of Chicago.

Historical Financials
In 2017, Gather Voices generated $129,922 in total sales. A majority of those sales occurred in January 2017 ($77,000); January sales reflect delivery of Gather Voices product during its Beta phase for contracts that were signed in 2016 but not completed until January 2017. GV-One officially launched out of Beta in May 2017.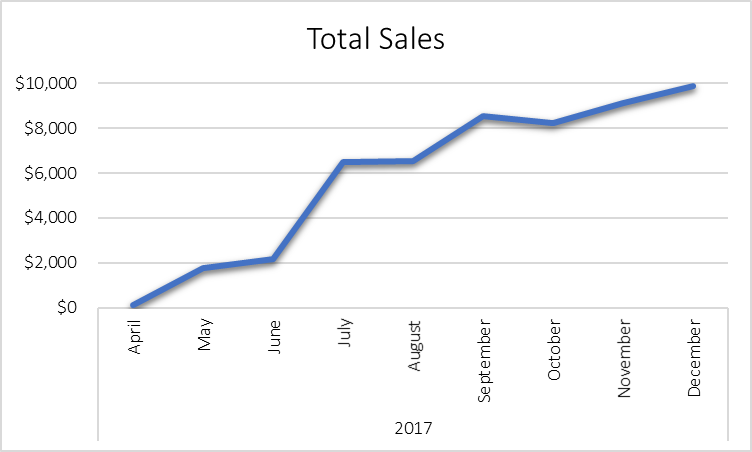 In 2017, operating expenses totaled $314,592. Payroll was the largest expense ($171,176), followed by research and development ($81,499).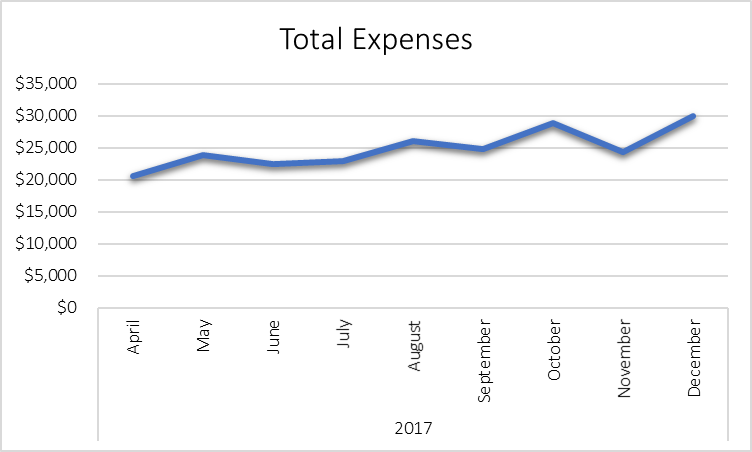 In 2017, Gather Voices had a net operating loss of $191,507. As of January 31, 2018, the company had $1,787 in cash assets. See3 Communications has been providing operating funds through a loan, which has an outstanding balance of roughly $135,000, carries no interest, and is payable on December 31, 2018.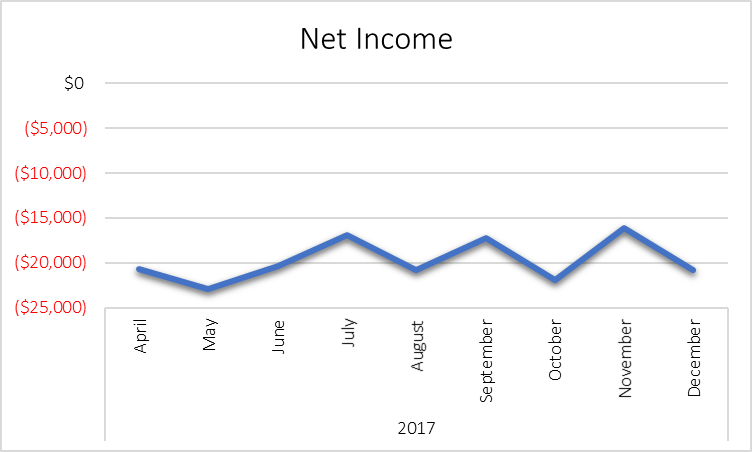 Industry and Market Analysis
In a 2017 survey conducted by UGC marketing firm Stackla, 86% of consumers said that authenticity was important when deciding what brands to like and support. Yet 57% of consumers believed that few brands created authentic content. Consumers were more than three times likely to view consumer-generated content as authentic compared to brand-generated content. On average, 60% of consumers said content generated by friends or family influenced their purchases decisions.ii Further, according to the Nielsen Consumer Trust Index, 92% of consumers trusted organic, user-generated content (UGC) more than they trusted traditional advertising.iii
Video content, in particular, is becoming a more a prominent means of communication and advertising. Relative to written reviews, video (and audio) testimonials are regarded as more influential.iv According to Cisco's 2017 Visual Network Index (VNI) forecast, video will represent 82% of all internet traffic in 2021, processing 1 million minutes of video every second. In 2016, video accounted for 73% of global IP traffic.v As of April 2017, advertisers were spending more than $9 million annually, on average, for their brand's digital video advertising, up 67% from 2015. Video represented more than 50% of an advertiser's digital and mobile ad budget, and, on average, user-generated content represented 17% of the video ad budget.vi In 2016, digital video advertising generated $9.1 billion in revenue, up 53% year over year. Of that total, mobile video ad revenue generated $4.2 billion, an increase of 145% year over year. As of 2016, 46% of video ads were displayed on a mobile device, up from 29% in 2015.vii
Competitors
Boast: Founded in 2013, Boast provides web and mobile applications that make it easier for businesses to collect and present video testimonials. The mobile app, which is available for Android and iOS devices, allows end users to enter in a campaign code, record a testimonial, and submit it to the company attached to that campaign. Once a testimonial is submitted, the company will be able to upload the video to its website, Facebook page, or YouTube channel directly from the Boast platform. Additionally, Boast offers the ability to integrate video testimonial viewership statistics into a Google Analytics account. Boast offers four packages for its services ranging from $16 per month to $166 per month, when billed annually. Each package varies based on the number of testimonials or testimonial campaigns (individual groupings of testimonials) offered.viii
Storytap™: Founded in 2015, Storytap offers a white-label platform that helps marketers manage, produce, and gather user-generated video content, including testimonials, case studies, employee engagement, feedback, and product reviews. The company works directly with businesses to capture video stories using a webcam, tablet, or smartphone without needing any additional software or apps. Marketers can create video campaigns and guide video output with directed prompts. Past customers include UCLA, Give a Mile, The David Suzuki Foundation, and Founders Network.ix
SoTellUs™: Founded in 2013, SoTellUs is a mobile app that lets companies collect video, audio, and written reviews from customers and automatically upload them to their websites and social media accounts. Business owners and service providers use the app to collect video, audio, or text reviews from their customers at the time of service. Alternatively, they can also invite customers via text message by providing a link to a site where they can create a review.
Bravo: Founded in 2011, Bravo is an online platform that enables businesses to collect, manage, and publish videos created by their customers. Businesses can create a campaign, choose a time limit for the videos, and help users create the video by populating a question and description for them to use. Bravo offers custom collection pages on GetBravo.com (microsites) or businesses can embed a record component on their own website. Bravo offers four packages ranging from $15 per month for a Basic package, with the ability to upload 25 videos and create one custom microsite, to $199 per month for the white-label Plus package, which includes 200 video uploads and 25 custom microsites.x
Olapic: Founded in 2010, Olapic is a connected platform that gathers user-generated, influencer-generated, and brand-generated visual content. Its Content Engine collects images and videos, request rights to the user-generated content, and organizes it for easy activation. Olapic offers an app for iOS, Android, and the web that allows content creators to upload visual content directly into Olapic's Content Engine. Its Content in Motion service also allows brands to transform static images and video clips into purpose-built videos for social posts, ads, and other digital channels. Olapic is a wholly owned subsidiary of Monotype Imaging Holding Inc. (NASDAQ: TYPE); Monotype, which specializes in digital typesetting and typeface design, acquired the company in 2016 for $130 million.xi
Executive Team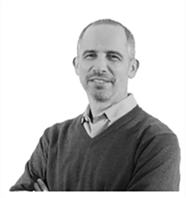 Michael Hoffman, Founder and CEO: Michael is a tech startup veteran with 20 years of experience managing development and marketing teams. He started working in Israel with startups in the VoIP (voice over internet protocol [IP]), web content, and telecommunications fields in the late 90s. In 2005, he founded See3, a digital marketing agency based in Chicago. Michael has become an expert in the use of online video and digital strategy, is an international speaker on the subject, and consults with organizations on content development and strategy. He serves on the advisory board of the Integrated Marketing program at the University of Chicago.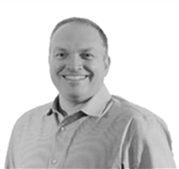 Joel Resnik, CRO: Joel has a background in retail, consumer products, technology, and marketing. He started his career at Rhino Video Games, a specialty retailer that was purchased by Blockbuster and exited to GameStop® in 2007. Afterwards, he helped build and scale the video game rental business for Redbox within its network of kiosks nationwide. Joel also has experience in partnership development, negotiations, and performance management, both through Redbox, where he also managed strategic marketing as Vice President of Integrated Marketing, and through Universal Orlando Resorts, where he focused on Experience Transformation.
Investment Terms
Security Type: Crowd Note
Round Size: Min: $50,000 Max: $500,000
Interest Rate: 5%
Valuation Cap: $6 million
Discount: 20%
Conversion Provisions: In connection with an equity financing of at least $1,000,000, the Company has the option to convert the Crowd Note into shares of non-voting preferred stock (Conversion Shares) at a price based on the lower of (A) the product of (1) one minus the Discount and (2) the price paid per share for Preferred Stock by the investors in the Qualified Equity Financing or (B) the quotient resulting from dividing (1) the Valuation Cap by (2) the Fully-Diluted Capitalization immediately prior to the closing of the Qualified Equity Financing. Please refer to the Crowd Note for a complete description of the terms of the Crowd Note, including the conversion provisions.
john
$25,000.00

john
$25,000.00