"OKSIJAN"
We're making a short refugee drama that tells an incredible true story which has the power to humanise refugees and, hopefully, make a small bit of a difference to the world.
We have already shot the film, with a fantastic cast and award-winning crew. Now we need your help to get us over the line.
Your money will pay for the edit, post-production and distribution, giving this film a chance to be as good as it can be and spread its message of hope far and wide. We also have gathered loads of great perks to say thank you for your generous contributions – check out the list on the right hand side!
We aim to take it to some of the world's biggest festivals to reach a global audience, and will organise a number of screenings and events to raise money for the charity Help Refugees and their partners to spread the word about their important work.
We don't often hear strong messages of hope which highlight our shared humanity these days; together, we can do our bit to change that.
So look for the pink buttons "BACK IT" to join our team!
————————————————————————————————————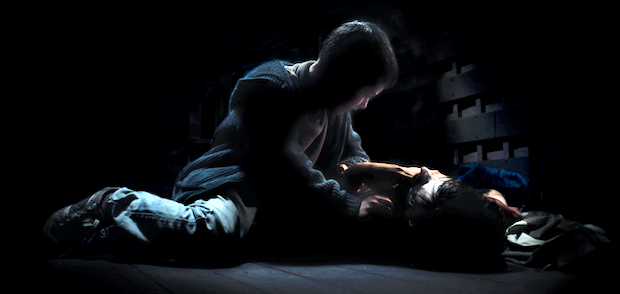 THE STORY
OKSIJAN tells the true story of a young boy and 14 other refugees who are trapped inside a lorry, being smuggled into the UK, when the air inside starts to run out. As the older men's efforts to free themselves fail, it falls to the young boy Ahmad to save them all.
We first came across the story of Oksijan through friends who were volunteering in the refugee camp in Calais and were struck immediately by its power to give audiences a sense of catharsis and optimism instead of the bleak emptiness you find in so many films about refugees.
We feel that this film has the power to make a positive impact on what's happening in our world today and inspire empathy in our audiences – that's why we're passionate about making it.
————————————————————————————————————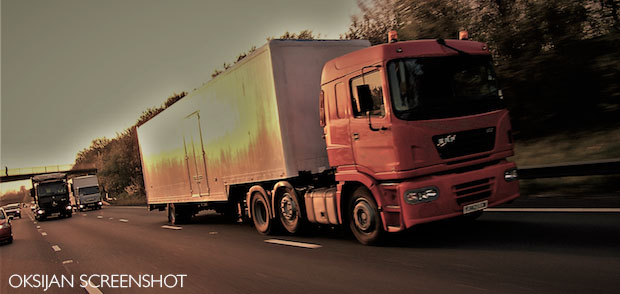 THE CRISIS
We currently face the greatest refugee crisis since WWII. Thousands of children have been through exactly the same experience as Ahmad, yet right-wing media and politicians vilify them as a swarm of terrorists and parasites.
Ahmad's story shatters that demonisation. No matter your background, everyone knows what it's like to be a 7-year old child afraid of the dark. From the outset, audiences will identify with Ahmad and feel more deeply the drama of his extraordinary plight.
The story highlights the injustice of a system that forces children to endure such horrors. It also shows we all have the power to do something to help.
————————————————————————————————————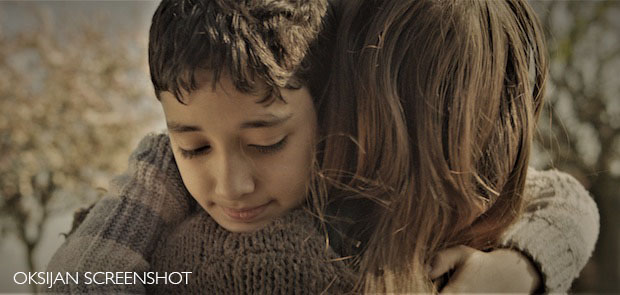 THE IMPACT
This has the potential to be an incredibly cinematic story in itself, with all the elements of a Hollywood thriller: a gripping, ticking-clock drama in which the stakes could not be higher, that will keep audiences enthralled.
We believe that through such a universal story and the power of cinematic film we can reach people who do not usually engage with the refugee crisis. The world today is so divided on the issue of refugees and immigration, we feel that our film can encourage the empathy required to help bridge that divide, remind audiences of our shared humanity and change the negative narrative against those seeking a life of safety and security away from their homes.
We've gathered an incredible cast and crew, who have all joined the project because they are equally passionate about the story and its significance – now we'd love you to join us and be a part of Team Oksijan!
————————————————————————————————————
THE CAST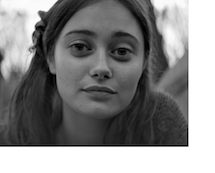 Ella Purnell plays Inca, the young volunteer from the charity Help Refugees and Ahmad's lifeline. She's one of the rising stars of British film, recently starred in Tim Burton's latest film "Miss Peregrine's School for Peculiar Children" (2016), and appears in this year's epic "Churchill" (2017).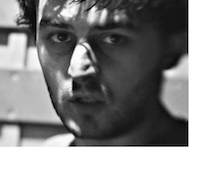 Elham Ehsas plays Ahmad's brother Jawad, who was with him in the truck. Elham's first role was in "The Kite Runner" (2007), he has since been in BBC's "Silent Witness", popular Dutch TV series "Brussel" and appears in this year's Netflix film "War Machine" alongside Brad Pitt.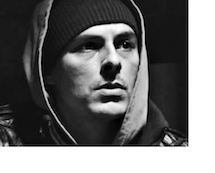 Noof McEwan plays Zain, a Syrian refugee and the main antagonist in the truck. Noof, 37, starred in highly-acclaimed refugee drama "Leave to Remain" (2013), recently starred in ITV's murder mystery series "Vera" and Hollywood's latest "The Mummy" film with Tom Cruise (2018).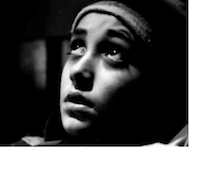 And introducing Saleem Haqdad, who plays our main protagonist, 7-year old Afghan refugee, Ahmad. This is his first film acting role, but he is a young man with extraordinary potential.
————————————————————————————————————

THE CREATIVE TEAM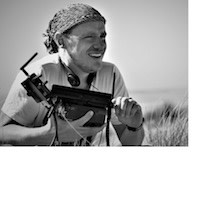 Edward Watts, the writer and director, is a filmmaker whose previous work has won an International Emmy, Amnesty International's Best Documentary 2015 and has been nominated for a BAFTA. He's made 20 films covering conflicts around the world from Afghanistan to Yemen.
Find out more at www.edwardwattsfilms.com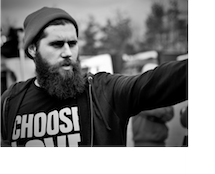 Michael Paleodimos is our Director of Photography. He won an oscar in 2016 for his short film "Stutterer", and has since gone on to shoot a number of highly-acclaimed short films and commercials.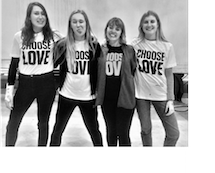 Producers Beatrice Warren, Olivia Scarlett & Caz Lawrence (Left to Right), together with 1st Assistant Director Lina Remeikaite (2nd Left) brought a mighty female force to the production. Between them they have an incredible record in producing short films, commercials & humanitarian projects on human rights issues & the refugee crisis.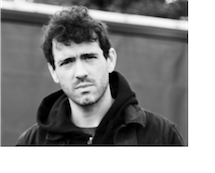 Guy Thompson is Art Director for Oksijan. Guy has been a Production Designer and Art Director on music videos, commercials and short films for over ten years, spanning a range of budgets from high-end to low-to-no.
Check out his work here: www.guythompsonart.com
————————————————————————————————————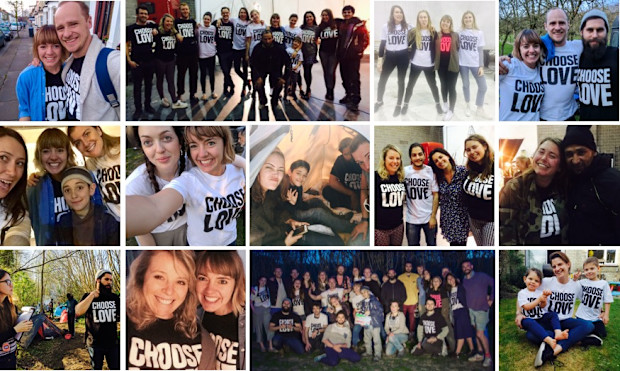 HELP REFUGEES
We're doing this partly in order to raise money and awareness for the amazing UK charity Help Refugees.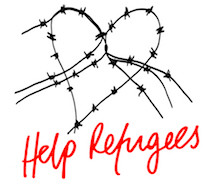 Help Refugees was founded in September 2015 in response to the escalating refugee crisis to provide aid and advocate for refugees. They support over 70 projects worldwide with funding, food, shelter and volunteers. Their mandate is to fill the gaps left by governments and large NGOs, they respond to the genuine needs of refugees and displaced populations in a fast, flexible and empowering way.
They played an integral role in Ahmad's story, and in the stories of hundreds of thousands of refugees across Europe. Once we've finished the film, we will arrange a number of charity screenings around the UK to raise awareness and money for the incredible work that they do and the amazing grassroots organisations they support.
It's their "CHOOSE LOVE" T-shirts (designed by Katherine Hamnett) that the cast and crew were wearing throughout the shoot.
————————————————————————————————————​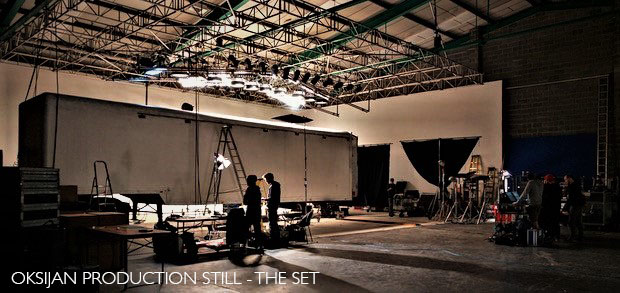 HELP US FINISH THE FILM!
We have finished shooting the film, now we are seeking your help to complete our post-production and help bring this project out into the world!
We were incredibly fortunate that so many exceptional creative professionals worked on the production for free, which helped us to achieve so much on our limited budget – now we want to make sure that we achieve the same high standards in the final steps of putting the finished film together.
Your contribution will go towards: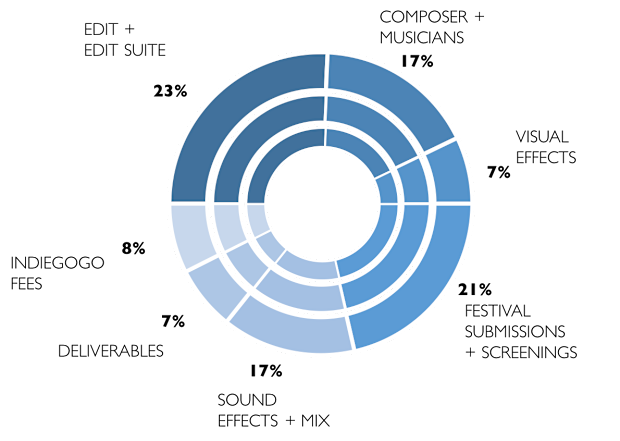 So please CONTRIBUTE what you can to help us finish our film! We have put together a great selection of perks as our way of saying thank you for your support.
THE PERKS
£10   SOCIAL LOVE: Huge thanks online
£15  PHOTO LOVE: Digital Still from the Films
£35  DIGITAL LOVE:  Pre-order Private Link of Film
£45  ARTY LOVE: Signed Limited Edition Artwork
£100  FOREVER LOVE: Special Thanks mention – Your Name in the Credits
£200  FESTIVAL LOVE: 2 Tickets to UK Premier Screening
£500  VIP LOVE: Private Screening + Q&A
£500  Come on board as Associate Producer
£750  PROFESSIONAL LOVE: Masterclass with our Experts
£1500  FILM LOVE:  Your Own Film! (1 Day of Shoot + 1 day Edit)
If you can't afford to contribute, we completely understand. Love and good will are just as important in these campaigns as contributions:
So please SHARE our campaign with your networks – use the indiegogo "share" feature and tag us #OKSIJANfilm to help us spread the word
Also please LIKE our Facebook Page and FOLLOW us on Twitter we'll keep you up-to-date with our progress @oksijanfilm
Thank you xxx
————————————————————————————————————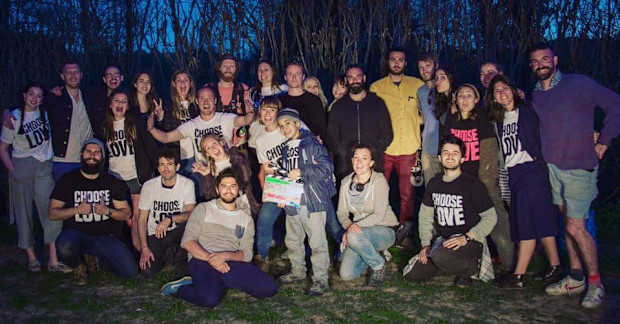 "We have flown the air like birds and swum the sea like fishes, but have yet to learn the simple act of walking the earth like brothers."
MARTIN LUTHER KING
ashley
$3,000,000.00