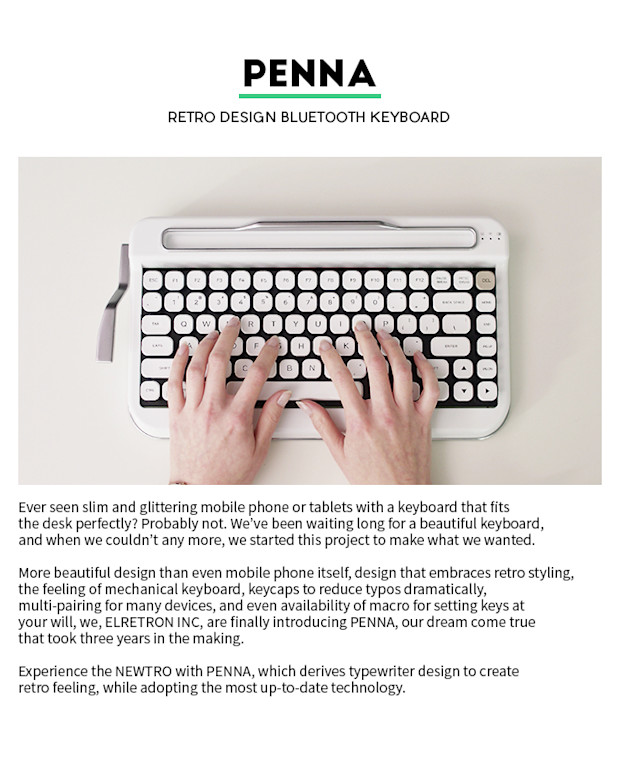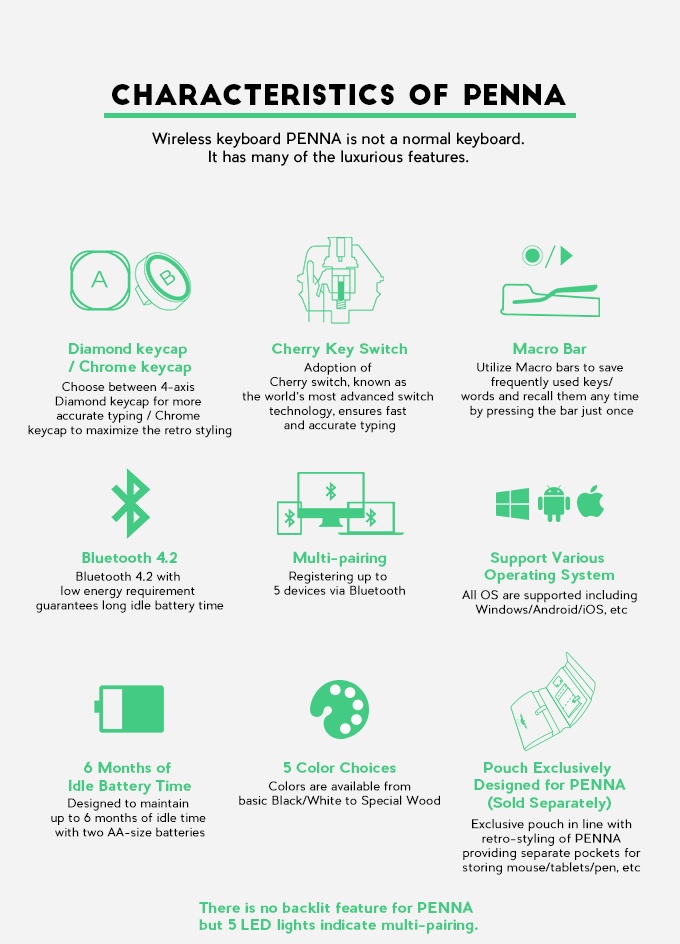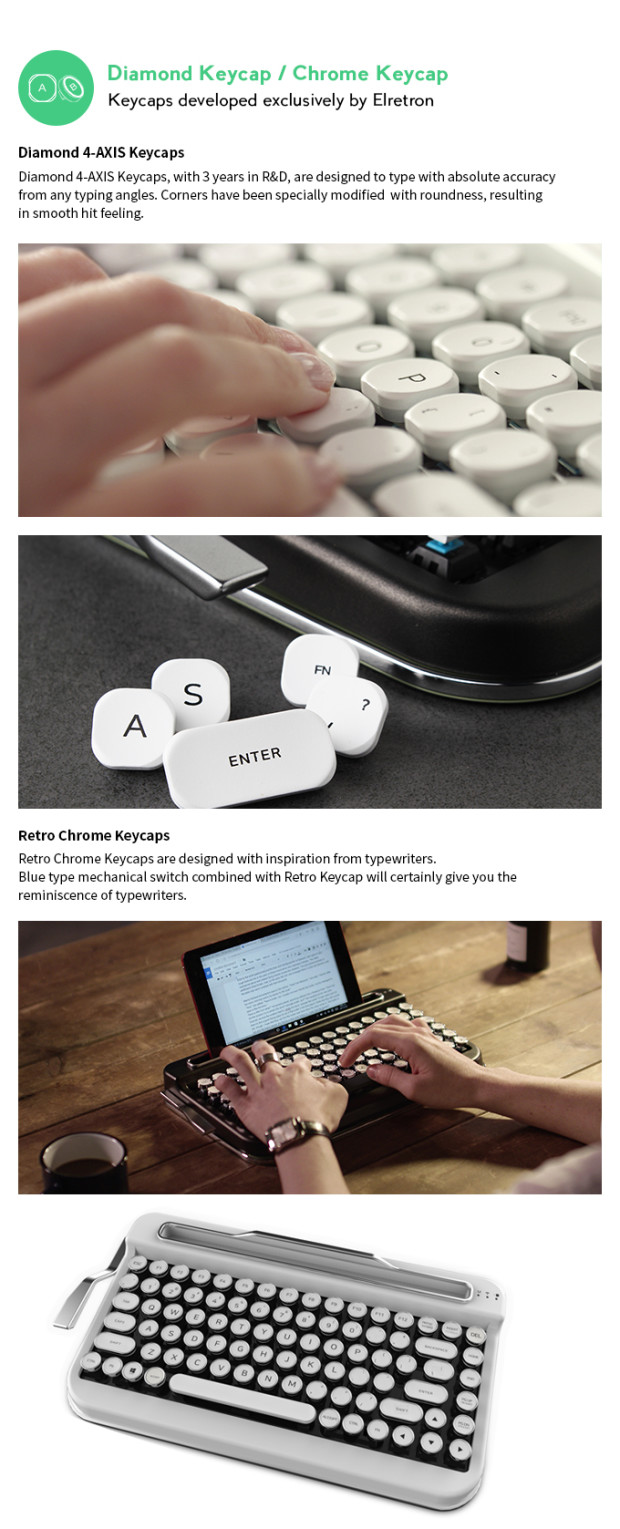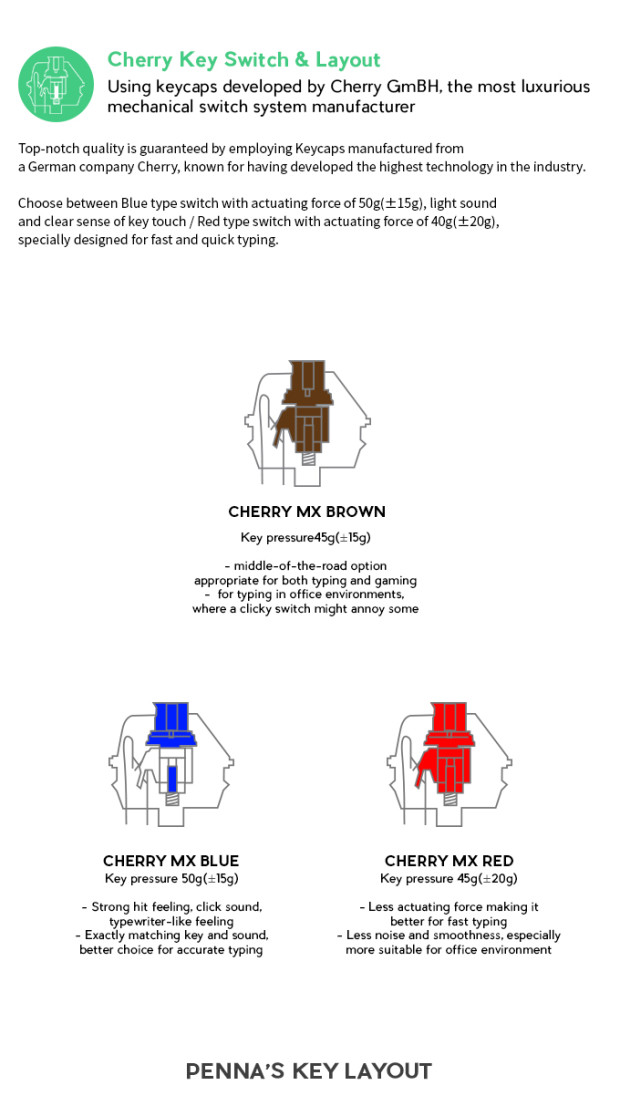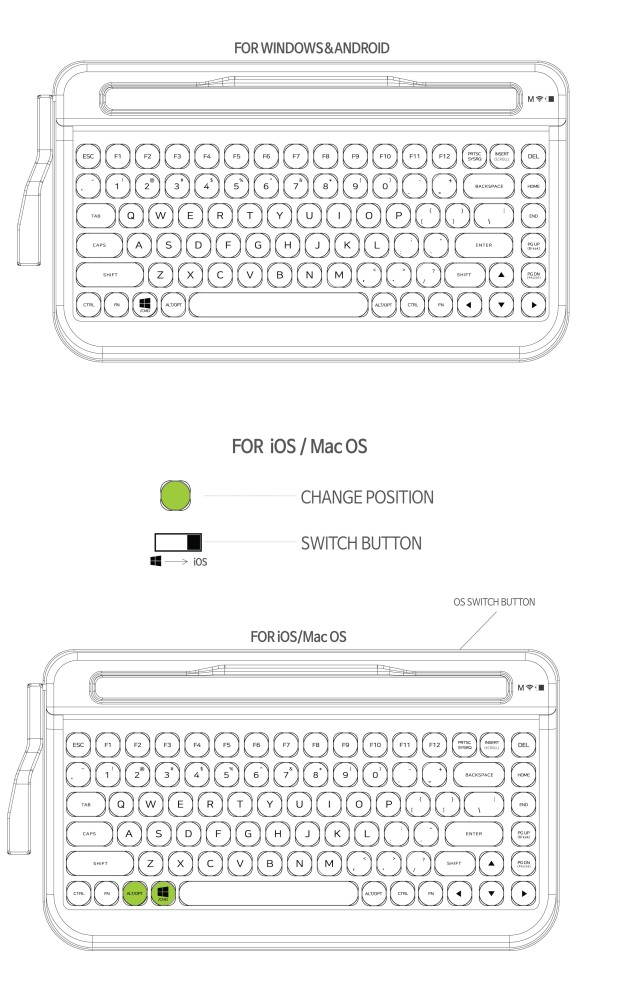 Typing sound test – Cherry MX Brown switch
Typing sound test – Cherry MX Red switch
Typing sound test – Cherry MX Blue switch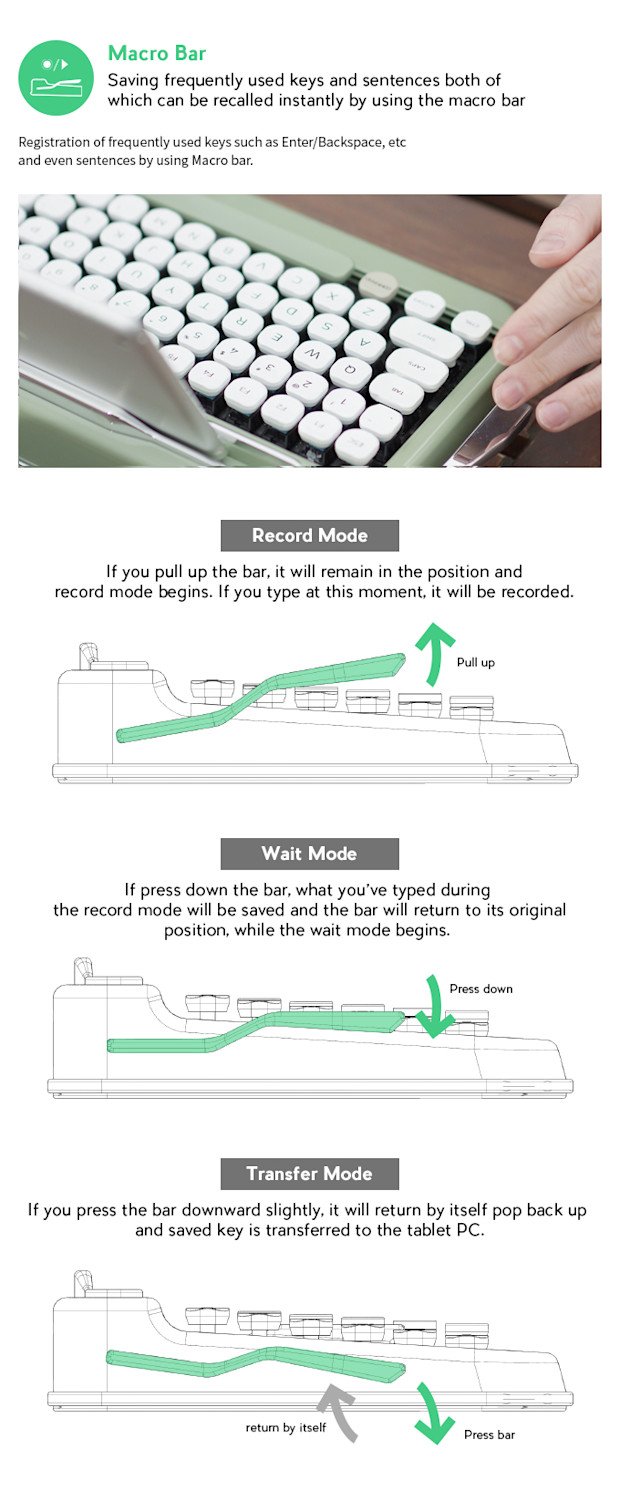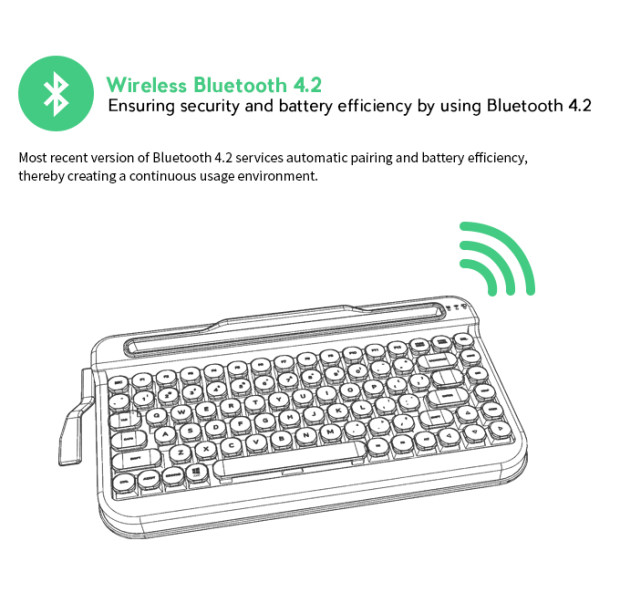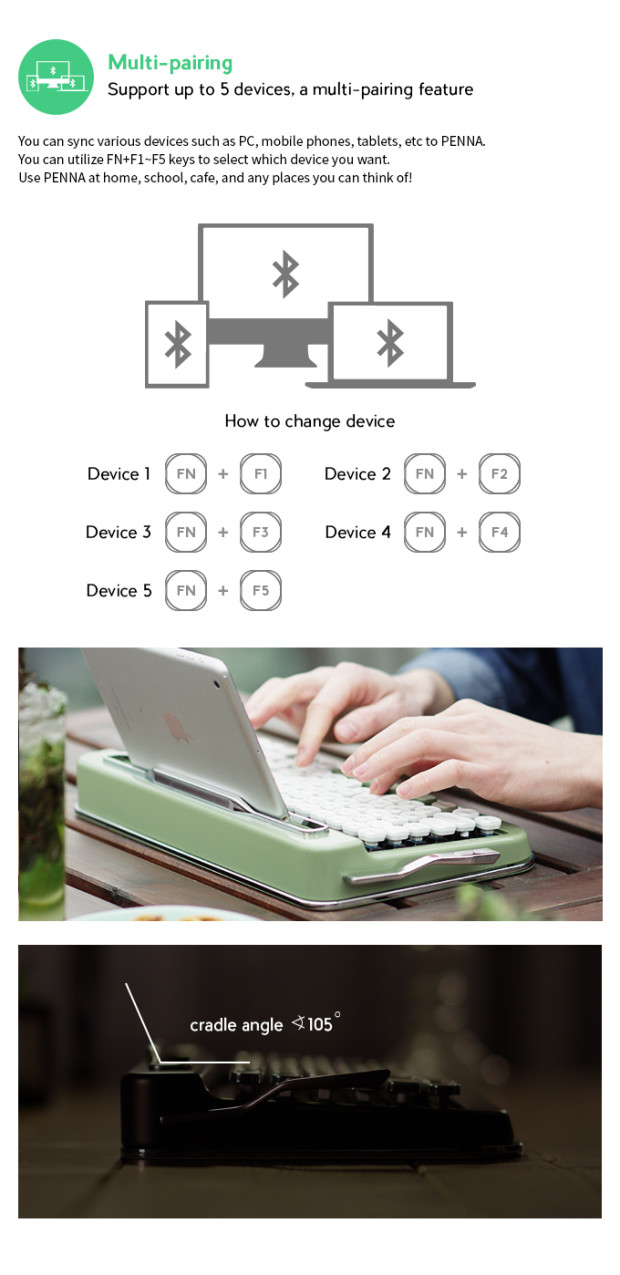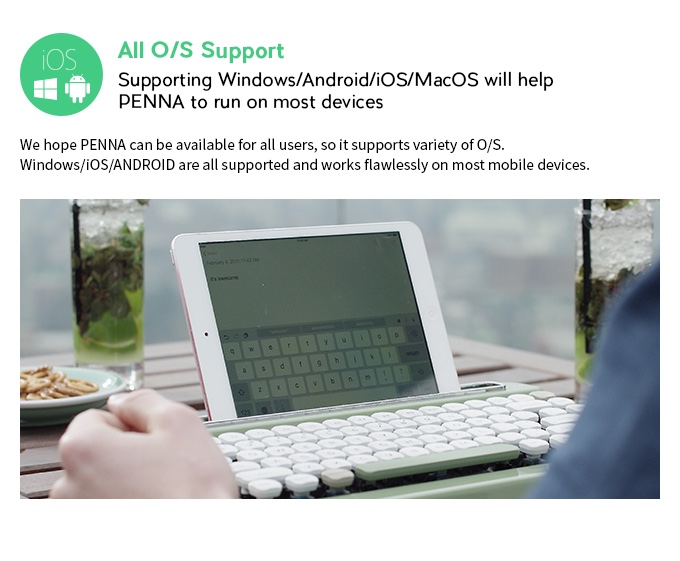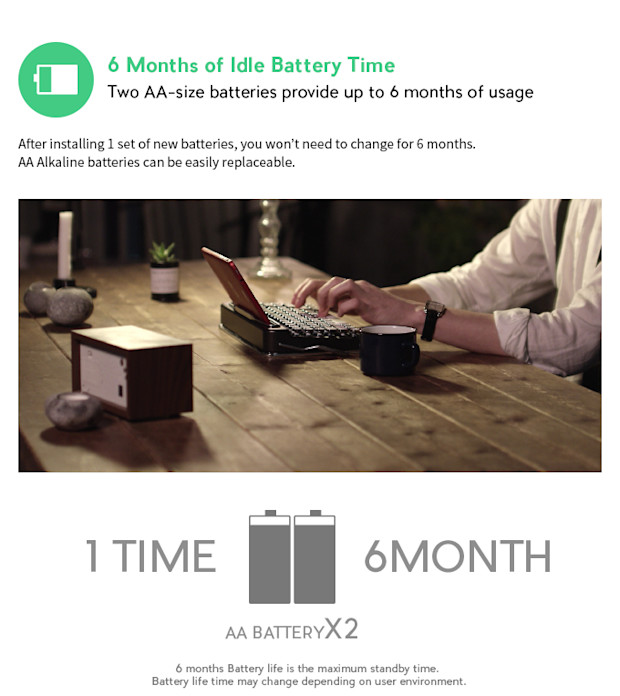 Below are 3D rendered images to help you choose color and switch option for Penna.
Colors shown on your monitor may differ from the actual product depending on the manufacturer and display settingsand some of the key layouts and design may change during the production.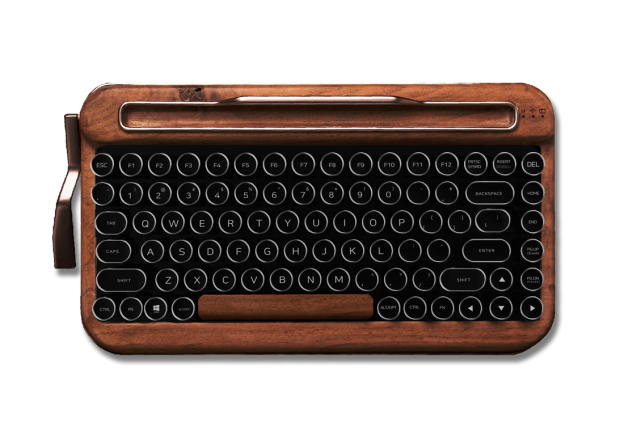 Risks and challenges
Warranty : Keyboard switch is manufactured by Cherry GmBH, a German company renown for world's best technology and strict safety regulations are applied accordingly. Certified technical staff in Elretron is able to process all procedures to ensure safety and quality assurance.
Manufacturing design: Our products, already validated by precedented prototype, have been redesigned after additional modifications. Engineers and mechanical experts at Elretron ceaselessly strive to make perfect product with processes which we will continuously communicate with our backers even after the funding.
Production :To make the highest quality PENNA Keyboard, we place the foremost priority on making it perfect, while having no interests in short-term profit. All manufacturing facilities are located in South Korea to maintain highest quality in production line.
We have conducted numerous simulations with our factories to solve in advance, all of technical problems that could possibly arise from manufacturing process, and we prepared specification requirement and facilities ready for immediate production after the funding. We will provide continuous communication to our backers and deliver the complete product by the promised timeline.
Shipping : PENNA is manufactured and assembled in Korea to ensure first-rate workmanship, and maybe subject to duties when being shipped to international address.
kylie
$6,999.00